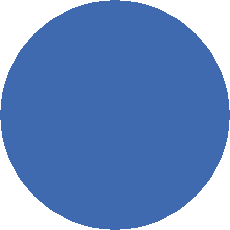 Cajun Ragdolls is small cattery originally located in Westlake, Louisiana with beautiful docile ragdoll cats and kittens that are loved by Anne Paul & family.  After the historical hurricane Laura and hurricane Delta destroyed our beautiful plantation home, we came back to my hometown of Houston, Texas.   Our family is very proud of our champion ragdolls that are shown in The International Cat Association throughout the USA and are shown in CFA with some of the top titles / awards.  I am CFA Ragdoll Breed Council, if anyone should ever have questions or concerns about Ragdolls, please feel free to call me at 713-429-9150.  Please view the cats page to follow the results of our cats and kittens in shows.  As you will notice, there are numerous international and national award- winning Ragdolls, international breed wins, supreme grand champions, grand champions, regional winners, grand of distinction and many historical cats.   Proudly, Cajun Ragdolls is an internationally known and respected cattery around the world.

If you are looking for a Ragdoll kitten, please check the kittens available page, which will list information about each kitten and important questions about the adoption of your new feline.   Please feel free to call or email with any questions about our cattery or kittens available.  Cajun Ragdolls is located in Houston, Texas.   At this time, I am traveling to Louisiana once a week to the hurricane destroyed house as I check on the progress of the construction / rebuilding of our hurricane destroyed house. It will probably be a year before construction is complete.  We are a cage free cattery as these furry children are not just show/breeding cats, but our pets first that run our home.  Prior to the hurricanes, Cajun Ragdolls was proudly the only Ragdoll cattery registered in CFA and TICA in the State of Louisiana that can produce TICA & CFA registration papers on our traditional blue eyed pointed ragdolls.  Unfortunately, Louisiana does not have a traditional Ragdoll breeder after my emergency evacuation from the hurricanes and I am sorry but know that I am not far away. Cajun Ragdolls will remain in Texas.  In the past, I was constantly in Houston for vet appointments at All Cats Vet Clinic, Houston Cat Club board meetings, my parent's house, cat shows I host in the area, etc.., so I am staying in my hometown and truly enjoying the conveniences of life not to mention a dry roof over my head.

AFTER HURRICANE LAURA AND HURRICANE DELTA DESTROYED OUR BEAUTIFUL PLANTATION STYLE HOME CLOSE TO THE CALCASIEU RIVER IN WESTLAKE, LOUISIANA, WE ARE NOW LOCATED IN MY HOME TOWN OF HOUSTON, TEXAS.

Introducing RW SGCA CajunRagdolls Billy The Kid, the son of Slammin Sammy Boy and Bamarags Dixie Chic.    This boy was born at our home and my nine year old  daughter, Christie would not let him be adopted.  At six weeks of age, Christie would sneak this boy into her room at night and lay him next to her like a snuggling furry doll.  We did not need another male for our cattery, and therefore, Christie let me know she did not want a whole male and that a show alter was absolutely perfect, because she did not want to deal with the hormones of a whole male aspecially in the shows.  I told her she would never do anything in the shows with a blue color point male.  Well, I was proven wrong as Billy became a one show Grand Champion and a Supreme Grand Champion Alter at only ten months old.   Too boot, he became a regional winner for the 2007-2008 show season, 2008-2009 show season and is once again 2009-2010 show season a regional winner and number one ragdoll alter again.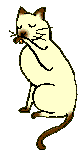 DOUBLE TICA Regional Winner Quadruple Grand Champion & CFA CHAMPION Cajun Ragdolls Chiricahua Spirit

Picture to left and right are of Chiricahua, born in Aug. 2007 and she is the daughter of Cochise and Dixie. You can see this beautiful girl in the upcoming TICA shows. Recently she met with the CFA board in Houston for the exhibit of color points and mitted patterns to be approved into association. The day after the exhibit CFA approved color points and mitteds into championship. 

CLICK ON CURRENT KITTENS AVAILABLE TAB ON RIGHT

 CHIRICAHUA  STOPPED BY THE CITY OF CHICAGO SPRING 2008 FOR A LITTLE WORLDLY COMPETITION AT THE 6TH INTERNATIONAL RAGDOLL CONGRESS, MARCH 28-30, 2008, AND SHE BROUGHT HOME A NICE TROPHY FOR BEING THE 3RD BEST RAGDOLL KITTEN OF CONGRESS.   HER COUSIN CHEROKEE DID VERY WELL AT THE CHICAGO SHOW IN RECEIVING TWO BEST FINALS, WHICH MADE HER A SUPREME GRAND CHAMPION.  UPDATE: JAN 16 & 17, 2010 CHIRICAHUA DECIDED TO HEAD BACK TO THE SHOWS AND LET EVERYONE KNOW THAT SHE HAD FULLY RECOVED AFTER HAVING A LITTER OF TEN.  SHE WAS BEST RAGDOLL ADULT AT THE VINTON, LOUISIANA SHOW JAN. 16 & 17, 2010 RECEIVING SEVEN FINALS AND WORKING TOWARDS HER NEXT REGIONAL WIN.  IN MY YEARS OF SHOWING, I CAN'T REMEMBER SEEING ANYONE BRING OUT THEIR 2.5 YEAR OLD RAGDOLL FEMALE AFTER SUCH A LARGE LITTER AND TAKING A SHOW.  UPDATE: CHIRICAHUA RECEIVED ANOTHER REGIONAL WIN FOR THE 2009-2010 SHOW SEASON  - WHAT A GIRL!  CHIRICAHUA CAM BACK OUT TO SHOW IN CFA IN 2012 TO EARN HER CHAMPIONSHIP TITLE.  SHE OFFICIALLY RETIRED FROM HAVING CHILDREN ON JAN. 22, 2015.  NOW, CHIRICAHUA HAS COME BACK TO THE SHOW HALLS TO LET THE JUDGES KNOW SHE WANTS TO SHOW IN PREMIERSHIP.  AFTER COMING BACK TO THE SHOWS AT TEN YEARS OLD FOR THE 2017-2018 SHOW SEASON, SHE EARNED HER CFA TITLE OF GRAND PREMIER TITLE AND WANTS TO LET EVERYONE KNOW SHE CAN STILL SHOW LIKE A KITTEN.

LEFT photo: 

Regional Winner 

Quadruple Grand Champion 

ROCKCREEK SACAJAWEA DREAM CATCHER IS OUR PRECIOUS BLUE CREME BI-COLOR GIRL.  She is the number One RAGDOLL KITTEN OF THE TICA SC REGION 2008-2009 SHOW SEASON.  THIS GIRL IS FULL OF PLAY AND LOVES EVERYONE.  THANK YOU JANE FOR TRUSTING US WITH THIS LITTLE PRINCESS.  This sweet baby girl crossed over the rainbow bridge very early in life and will be forever missed.  There have been many tears shed since she took her last breath Summer 2009 from FIP.  In her memory were two FIP fund raiser shows to obtain money to send for Dr. Pedersens's research at UC Davis, who has done thirty years of research and work on this 100% lethal disease.  

Champion Cajun Ragdolls

Sequoyah Mankiller - This home grown girl is now living with Satina Wang in Taiwan - Satina is the RFCI regional director in Asia and has promised to love this wonderful girl.

Cajun Ragdolls Billy The  Kid

2008-2009 & 2009-2010 show season Regional Winner Supreme Grand Champion Alter Cajun Ragdolls Billy the Kid is the number one Ragdoll alter of the SC region and 17th best all breed alter of the region.  My daughter, Christie received number one junior exhibitor of the 2008-2009 show season showing her runt that grew into a 15 pound successful show boy and her friend.  Congratulations to Christie and Billy for another great show season together.  Billy went on a short break from showing, but he and Christie are discussing the possiblities of campaigning for an International Win to obtain a Life Time Achievement Award for the 2010-2011 season.  Of course, I don't think it will happen, but I better shut my mouth after three big Regional Wins.


Anne Paul

713-429-9150

annepaulrealest@aol.com 

LOCATED IN HOUSTON, TEXAS

Regional Winner Supreme Grand Champion

Chief Geronimo

 Geronimo is only eleven months old in the above photo, and he was the 14th best long haired championship cat in the Southeast region for the 2006-07 show season and was awarded the SECOND BEST BLUE LYNX BICOLOR IN THE WORLD AWARDED BY THE INTERNATIONAL CAT ASSSOCIATION and NUMBER ONE BLUE LYNX BI-COLOR 2007-2008 SHOW SEASON IN THE WORLD.

PHOTO TO LEFT: 

THIS IS VOODOO AT ALMOST FIVE MONTHS OLD.  SHE IS ACTIVELY SHOWING FOR THE 2009-2010 SHOW SEASON IN TICA & CFA.  SHE IS HAVING A GREAT TIME CHARMING THE JUDGES WITH ALL HER PERSONALITY, WIT AND BEAUTY.  BY THE END OF THE SHOW SEASON WE ARE HOPING FOR A NICE REGIONAL WIN ON THIS HOME GROWN BEAUTY QUEEN.  SHE IS THE DAUGHTER OF KISSY AND GERONIMO.  ADDITIONALLY, SHE IS THE HALF SISTER OF PAINTED WARRIOR AND HALF SISTER TO DOC HOLIDAY.  WITH THIS BLOOD LINE, THE SHOW HALLS HAVE A FEMALE FIRE BALL - YOU GO GIRL!

UPDATE:

VOODOO WAS BEST RAGDOLL AT HER FIRST ADULT SHOW IN LAFAYETTE, LOUISIANA OUT OF EIGHT ADULT CHAMPION RAGDOLLS, AND SHE WAS ONLY EIGHT MONTHS OLD.   

UPDATE:

WE NOW HAVE TO ADDRESS VOODOO AS: SUPREME GRAND CHAMPION CAJUN RAGDOLLS VOODOO MAGIC.  SHE IS VERY DESERVING OF HER TITLE.   THE ENTIRE FAMILY IS CRAZY ABOUT OUR VOODOO GIRL. UPDATE: VOODOO DECIDED TO ATTEND THE 8TH INTERNATIONAL RAGDOLL CONGRESS ON NOV 2-4. 2012 IN YORK, PA AND RECEIVED 5TH BEST RAGDOLL IN THE STANDINGS.  SHE WAS ALMOST FOUR YEARS OLD AND STILL AN INCREDIBLE GIRL IN THE SHOW HALL.  VOODOO ENJOYED HER TRIP AND ALSO FINSIHED BEST BLUE LYNX MITTED INTERNATIONALLY FOR THE 2012-2013 SHOW SEAON AWARDED BY TICA.

"RETIRED"

PHOTO LEFT: REGIONAL WINNER QUADRULPLE GRAND CHAMPION CAJUN RAGDOLLS KACHINA POW WOW..  THE ABOVE PHOTO WAS TAKEN OF HER AT 5 MONTHS OLD.  SHE HAS EARNED HER REGIONAL AWARD FOR BEING IN THE TOP TWENTY ALL BREED CATS OF THE SC REGION 2010-2011 SHOW SEASON  MORE DETAILS ON THIS SUPER STAR ON THE KINGS & QUEEN PAGE

THIS BEAUTIFUL GIRL WAS STOLEN FROM MY HOME IN MAY 2016

 CALIRAGS NAKOMA OF CAJUN RAGDOLLS IS PICTURED AT FIVE MONTHS OLD TO THE LEFT.    CURRENTLY, NAKOMA IS A TICA REGIONAL WINNER SUPREME GRAND CHAMPION AND A CFA CHAMPION AT ONLY A YEAR OLD.  SHE WAS ALSO 3RD BEST RAGDOLL CFA GULF SHORE REGION 2010-2011 SHOW SEASON AND THIRD BEST RAGDOLL TICA 2010-2011 SHOW SEASON AND TICA'S 9TH BEST LONGHAIRED CAT FOR THE SHOW SEASON.   SHE DID VERY WELL AT THE CFA DENVER RAGDOLL CONGRESS RECEIVING THREE CONGRESS RIBBONS.  WE ARE HOPING BY THE END OF THE SHOW SEASON IN APRIL THAT SHE IS A TICA REGIONAL WINNER AND A CFA GRAND CHAMPION.  THANK YOU MARK & PEGGY OF CALIRAGS LOCATED IN CALIFORNIA FOR THIS WONDERFUL GIRL.   RETIRED IN JAN 2016

RW QGCH Cajun Ragdolls Kachina Pow Wow

PHOTO ABOVE: CAJUN RAGDOLL DREAM WEAVER BORN OCTOBER 3, 2010 TO DGC RITZYRAGS MISSY BELL AND CAJUN RAGDOLLS DOC HOLIDAY.   THIS PICTURE WAS TAKEN IN APRIL AT THE OKLAHOMA CITY SHOW - THAT'S RIGHT - SHE WAS ONLY SIX MONTHS OLD.   THE OKLAHOMA SHOW WAS THE END OF THE 2010-2011 SHOW SEASON, WHICH MEANT THAT "THE DREAM" WAS CUT SHORT ON HER KITTEN CAREER SHOWING.  THE GOOD NEWS IS THAT MISS DREAM WEAVER DID NOT NEED FOUR MONTHS OF SHOWING AS A KITTEN TO PROVE THAT SHE HAD MADE IT TO THE TOP UNDER STIFF COMPETITION.  AFTER ONLY FOUR SHOWS, SHE BECAME THE SC REGION'S NUMBER ONE RAGDOLL KITTEN FOR THE 2010-2011 SHOW SEASON WITH 5012 POINTS FOR HER TOP THIRTY FINALS, BUT RECEIVED 33 FINALS TOTAL.  THIS DELIGHTFUL GIRL WILL BE RECEIVING A REGIONAL AWARD BEING IN THE TOP TWENTY ALL BREED KITTENS OF THE REGION IN TICA.  THIS GIRL ALSO DID WELL TAKING THE MOST POINTS AND THE ONLY RAGDOLL KITTEN FINALS AT THE BEAUMONT, TEXAS CFA SHOW IN FEBRUARY.  NEXT SHOW SEASON, SHE PLANS TO ATTEND SEVERAL CFA AND TICA SHOWS TO OBTAIN HER TITLES AND MAYBE ANOTHER REGIONAL AWARD.  THE DREAM IN LIVES IN FLORDIA WITH JOYCE SMITH AND IS ENJOYING LIFE AS A SHOW GIRL IN THE SE REGION.

CFA & TICA CAT SHOW SCHEDULE

CFA CAT SHOW - DEER PARK, TEXAS - SEPT 23/24, 2023​


ann paul cats, anne paul cats, ann paul kittens, anne paul kittens, louisiana cattery, louisiana cat breeder, texas cat breeder, texas cattery, ann paul somalis, anne paul somalis, louisiana cats for sale, anne paul somali cat, Bayou Foxes cattery, anne paul bayou foxes, anne paul cajun cat, ann paul cajun cat, anne paul ragdoll cats, ann paul westlake, louisiana, anne paul westlake, louisiana, anne paul ragdolls, ann paul ragdoll kittens, ann paul ragdoll cats, ann paul louisiana ragdoll cat, ragdoll cat louisiana

TICA REGIONAL WINNER QUADRUPLE GRAND CHAMPION CALIRAGS SITTING BULL - HE WAS ALSO THE BEST KITTEN OF THE SOUTH CENTRAL TICA REGION FOR 2012-2013 SHOW SEASON.

 CFA REGIONAL WINNER GRAND CHAMPION CALIRAGS SITTING BULL OF CAJUNDOLL WHO WAS ALSO THIRD BEST RAGDOLL INTERNATIONALLY IN CFA FOR THE 2016-2017 SHOW SEASON.

PHOTO ABOVE: RW DOUBLE GRAND CHAMPION CALIRAGS SITTING BULL IS A VERY NICE SEAL BI-COLOR MALE THAT WAS SENT TO ME FROM MARK & PEGGY SCHIDLER OF CALIRAGS.  "THE BULL" AS WE CALL HIM IS A BIG FLOP AND DOES NOT HAVE A PRIVACY POLICY.  HE WILL FOLLOW ANYONE AND EVERYTHING.  THIS WONDERFUL BOY WAS THE NUMBER ONE RAGDOLL KITTEN OF THE SC REGION 2012-2013 SHOW SEASON, AND THE NINTH BEST ALL BREED KITTEN OF THE REGION EARNING HIM A BIG REGIONAL WIN FOR THE SHOW SEASON.  AFTER HE WAS SECURE WITH HIGH KITTEN POINTS, I QUIT SHOWING HIM TO FOCUS ON SHOWING THE GIRLS, MARDI GRAS AND MACHOPUCHEE FOR THE REMAINING PORTION OF THE SHOW SEASON.  UPDATE: SITTING BULL RETURNED TO SHOW AT THE 2015 HOUSTON CFA SHOW BECOMING A CHAMPION AND THEN RETURNED TO A TICA SHOW IN LARGO, FLORIDA, MAY 16/17, 2015 EARNING SIX FINALS TO START OF THE NEW SHOW SEASON, THUS MOVING UP HIS TITLE TO DOUBLE GRAND CHAMPION.

RW CH CALIRAGS SITTING BULL AT EIGHT MONTHS OLD

PHOTO ABOVE: NO THIS IS NOT A RAGDOLL, BUT A CAT WITH AN IDENTITY CRISIS.  AT ABOUT 7-8 DAYS OLD, I FOUND THIS GIRL'S MOTHER DEAD IN THE ROAD IN FRONT OF A HOUSE IN THE NEXT TOWN NORTH, MOSS BLUFF.  HER OTHER SIBLINGS HAD ALREADY PASSED, WHEN THIS BABY GIRL WAS FOUND UNDER THE HOUSE WITH HER EYES STILL CLOSED.  THIS GIRL WAS CRYING FOR MOTHER'S MILK.  THE ONLY WAY I COULD SAVE HER LIFE WAS TO PRAY THAT BLUE BELL (MY BIG BLUE MITTED RAGDOLL) WOULD ADOPT HER ALONG WITH HER NEW LITTER.  GOD BLESS BLUE BELL AS SHE RAISED THIS ADDITIONAL NON PEDIGREE FURRY CHILD AND NEVER ASKED QUESTIONS ABOUT WHY SHE HAD AN EXTRA MOUTH TO FEED.  THIS SPECIAL GIRL'S NAME IS CONFETTEE OF CAJUN RAGDOLLS, AND I TOLD CONFETTEE THAT IF SHE LIVED, I WOULD TAKE HER TO THE TOP SHOWING AS A HOUSE HOLD PET.  MY PROMISE WAS MADE GOOD ON AUGUST 3, 2012, CONFETTEE ENTERED HER FIRST SHOW IN CORPUS CHRISTI, TEXAS AND SHE WENT TO THE SHOWS WITH ALL THE RAGDOLLS ENJOYING THE SHOW LIFE.  CONFETTEE SHOWED LIKE A FLOPPY RAGDOLL AND WAS KISSING JUDGES.  SHE WAS THE MOST UNUSUAL HOUSE HOLD PET SHOWING AND THE JUDGES FELL IN LOVE WITH HER.  CONFETTEE SHOWED LIKE A RAGDOLL AND SHE DOES NOT REALIZE THAT SHE IS NOT A BLUE EYED POINT CAT.  AFTER A WONDERFUL SHOW SEASON, CONFETTEE FINISHED NUMBER ONE HOUSE HOLD PET KITTEN OF THE SC REGION AND NUMBER ONE HOUSE HOLD PET INTERNATIONALLY IN THE WORLD FOR THE 2012-2013 SHOW SEASON.  CURRENTLY, CONFETTEE IS WORKING ON HER LIFE TIME ACHIEVEMENT AWARD.  UPDATE; CONFETTE EARNED HER LIFE TIME ACHIEVEMENT AWARD. UPDATE FEB 2020 - CONFETTEE PASSED AWAY JUST BEFORE HER EIGHT YEAR OLD BIRTHDAY WITH HCM.  THIS WAS HEART BREAKING LOOSING A WONDERFUL LOVING HOUSE HOLD PET THAT WANTED TO LOVE EVERYONE. 

SHOWING 2014-2015 SHOW SEASON - TRIPLE GRAND CHAMPION CAJUN RAGDOLLS BLUE JEAN BABY - DAUGHTER OF BLUE JEAN & GERONIMO- SHE IS A SEAL TORTIE POINT MITTED BORN DEC. 21, 2013.  SHE WAS NEVER ABLE TO HAVE KITTEN AND THEREFORE SPAYED, BUT IS NOW SHOWING IN CFA AND HAS EARNED HER TITLE AS A PREMIER.  WE ARE WORKING ON HER GRAND PREMIER TITLE FOR THE 2018-2019 SHOW SEASON.

CHIRICAHUA IS NOW RETIRED & WILL BE SHOWING AS AN ALTER IN 2015-2016 SHOW SEASON.  SHE HAD HER LAST LITER IN JAN. 2015 AND HER DAUGHER KOASITA WILL START HER SHOW CAREER IN MEMORIAL DAY WEEKEND 2015

CFA GRAND PREMIER CAJUNDOLL CHIRICAHUA SPIRIT

TICA RW QGC CALIRAGS SITTING BULL AKA CFA GRAND CHAMPION REGIONAL WINNER CALIRAGS SITTING BULL

​TICA RW QGC CALIRAGS SITTING BULL AKA CFA GRAND CHAMPION REGIONAL WINNER CALIRAGS SITTING BULL

UPDATE: THIS IS CFA GRAND CHAMPION, REGIONAL WINNER CALIRAGS SITTING BULL OF CAJUNDOLL, WHO WAS THE NUMBER ONE RAGDOLL OF THE GULF SHORE REGION 2016-2017 AND WAS NUMBER THREE RAGDOLL INTERNATIONALLY IN THE WORLD.  HE WAS ALSO THE NUMBER ONE RAGDOLL KITTEN FOR THE 2012-2013 SHOW SEASON OF THE SOUTH CENTRAL REGIONAL OF TICA AND HE IS KNOWN AS RW QGC CALIRAGS SITTING BULL OF CAJUN RAGDOLLS

PHOTO ABOVE AND BELOW: 2017-2018 CFA Regional Winner, Grand Champion CajunDoll Magnum, who was also #3 ragdoll internationally this show season.  2016-2017 TICA SUPREME GRAND CHAMPION, Regional Winner  CAJUNRAGDOLLS MAGNUM - HE IS THE SON OF CAJUN RAGDOLLS KREWE DE VIEUX & CAJUN RAGDOLLS CHIEF STANDING BEAR 

TWO PHOTOS ABOVE ARE OF 2016-2017 TICA REGIONAL WINNER SUPREME GRAND CHAMPION CAJUNRAGDOLLS MAGNUM AKA 2017-2018 CFA GRAND CHAMPION, Regional Winner and #3 ragdoll internationally in the world CAJUNDOLL MAGNUM.  HE IS THE FIRST CFA GRAND CHAMPION BLUE LYNX POINT- ANOTHER ONE OF MY CHALLENGES FOR MAKING HISTORY IN CFA.  HE IS THE SON OF RW SGC CAJUNRAGDOLLS CHIEF STANDING BEAR AND RW SGC CAJUNRAGDOLLS KREWE DE VIEUX, GRANDSON OF THE INSANE DOC HOLIDAY AND GREAT GRANDSON OF COCHISE ON ONE SIDE AND ON THE OTHER SIDE, HIS GRANDMOTHER IS THE INTERNATIONAL WINNING MARDI GRAS - NOW THAT IS A BEAUTIFUL PEDIGEE!!!!

PHOTO ABOVE: INTRODUCING ONE SHOW CFA GRAND CHAMPION CAJUNDOLL MARSHALL DILLION LAYING NEXT TO MY GRAND DAUGHTER, ANNABELLE.  MARSHALL DILLION WAS BORN DEC. 1, 2016 TO REGIONAL WINNER GRAND CHAMPION CALIRAGS SITTING BULL OF CAJUNDOLL AND CFA GRAND CHAMPION CAJUNDOLL SHADOWS IN THE MOONLIGHT.   MARSHALL DILLION WAS THE NUMBER ONE RAGDOLL INTERNATIONALLY IN THE WORLD FOR THE 2018-2019 SHOW SEASON IN CHAMPIONSHIP..  LAST SHOW SEASON 2017-2018, HE WAS THE NUMBER ONE RAGDOLL FINISHING WITH A NATIONAL WIN IN THE TOP 25 ALL BREED CATS INTERNATIONALLY IN THE WORLD.  YOU CAN FIND MARSHALL DILLION COMPETING AT MANY OF THE CFA SHOWS THIS SHOW SEASON AND HE LOVES ALL THE JUDGES, SPECTATORS AND ANYONE WHO WANTS TO GIVE HIM A HUG AND A KISS.  FOR THE 2019-2020 SHOW SEASON MARSHALL DILLION EARNED HIS GRAND OF DISTINCTION AWARD AND IS THE ONLY WHOLE MALE RAGDOLL IN CHAMPIONSHIP TO EARN THIS ACCOMPLISHMENT.

Ragdoll kittens in Houston, Texas  Ragdoll kittens located in New Orleans, Louisiana   Ragdoll kittens available in Texas  Ragdoll kittens available in Texas 

PHOTO ABOVE: MEET ZUCCHERO THAT CAME ALL THE WAY FROM THE CZ REPUBLIC IN EARLY MARCH 2020.  THIS WONDERFUL BOY FINALLY STARTED HIS SHOW CAREER AT THE END OF JULY 2020 FOR THE 2020-2021 SHOW SEASON AT A TICA SHOW IN FLORIDA, WHERE HE WAS A ONE SHOW GRAND CHAMPION. HE HAD AN INCREDIBLE SHOW SEASON AND WAS JUST AWARDED THE NUMBER ONE RAGDOLL INTERNATIONALLY IN THE WORLD BY TICA.  THEREFORE, HE HAS EARNED THE BREED WIN THIS YEAR AND HIS POINTS WERE IN THE TOP 25 CATS INTERNATIONALLY EARNING AN IW (INTERNATIONAL WIN) IN FRONT OF HIS NAME.  THANK YOU Jana Arendášová FOR TRUSTING US WITH THIS INCREDIBLE BOY.  WE ARE VERY PROUD OF HIM.  UPDATE: Zucchero is now a CFA Grand Champion Regional Winner for the 2022-2023 show season - this boy loves to show.

PHOTO ABOVE: TICA CHAMPION CAJUN RAGDOLLS HOPI AKA REGIONAL WINNER CHAMPION CAJUNDOLL HOPI WAS BORN TO TICA INTERNATIONAL WINNER, BREED WINNER, SUPREME GRAND CHAMPION ZUCCHERO AKA CFA GRAND CHAMPION REGIONAL WINNER ERIJADOLLS ZUCCHERO AND CFA GC CAJUN RAGDOLLS KIOWA ON AUGUST 21, 2022.  SHE WAS A KITTEN REGIONAL WINNER OF THE CFA GULF COAST REGION FOR THE 2022-2023 SHOW SEASON.  CURRENTLY, SHE IS SHOWING IN THE 2023-2024 SHOW SEASON WORKING TOWARDS HER GRAND CHAMPION TITLE IN TICA AND CFA.   HOPI IS A BEAUTIFUL SEAL POINT BICOLOR FEMALE THAT LOVES EVERYONE. 

PHOTO ABOVE: CFA DOUBLE REGIONAL WINNER, GRAND CHAMPION CAJUNDOLL QUANNAH PARKER RIDES AGAIN AKA TICA CAJUN RAGDOLLS QUANNAH PARKER.  HER IS THE SON OF CFA CHAMPION CAJUNDOLL CHIEF STANDING BEAR, DM AKA TICA REGIONAL WINNER SUPREME GRAND CHAMPION CAJUN RAGDOLLS CHIEF STANDING BEAR (FATHER) AND TICA DOUBLE REGIONAL WINNER SUPREME GRAND CHAMPION CAJUN RAGDOLLS CHEROKEE POW WOW AKA CFA GRAND PREMIER, CHAMPION CAJUNDOLL CHEROKEE POW WOW.  HE WAS BORN MARCH 7, 2018 AND OBTAINED A KITTEN REGIONAL WIN AND AN ADULT REGIONAL WIN IN CFA. 

PHOTO ABOVE: TICA REGIONAL WINNER SUPREME GRAND CHAMION POTOP KIANA OF CAJUN RAGDOLLS AKA CFA GRAND CHAMION REGIONAL WINNER POTOP KIANA OF CAJUNDOLL.  KIANA WAS NUMBER TWO RAGDOLL OF TICA SOUTH CENTRAL REGION 2020-2021 SHOW SEASON HAVING TO COMPETE AGAINST ZUCCHERO.  SHE WAS NUMBER ONE RAGDOLL NATIONALLY IN CFA FOR THE 2020-2021 SHOW SEASON.  SHE IS AN OUTSTANDING BLUE POINT BICOLOR FEMALE THAT CAME ALL THE WAY FROM GERMANY.  THANK YOU, BARBARA NEWTON FOR YOUR TRUST IN SENDING THIS GIRL TO US.